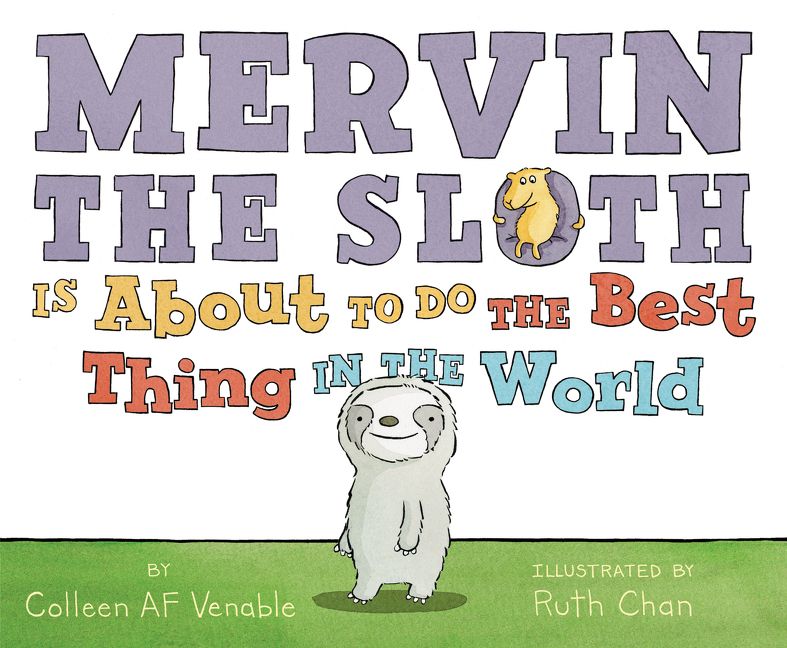 9780062338471
$17.99
Just what IS the best thing in the world? Mervin's friends think they know...digging! No, flying! No, gazelling! No, turning into a robot! It becomes quite the argument, until everyone finally leaves in a huff except Mervin's best friend, and Mervin...well, we're not going to tell you what he does, you'll have to read the book.
Kids will get a huge kick out of the animals' commentary, and will enjoy coming up with their own suggestions before the actual Best Thing is revealed (easy drawing/writing extension!). The illustrations are also a lot of fun, with the text dropping down onto the page (giving hints along the way), and becoming a physical part of the scene - koala falls asleep on an "r", while gazelle fractures more than one letter with his...gazelling. Through it all, Mervin doesn't budge until it is his time to act.
Definitely one for the shelves and for the read-aloud list!