It's October! Let the Halloweening begin! (Yes, I know, it began at Walmart in July, but I'm a purist on somethings.)
Two books today from Harper Collins: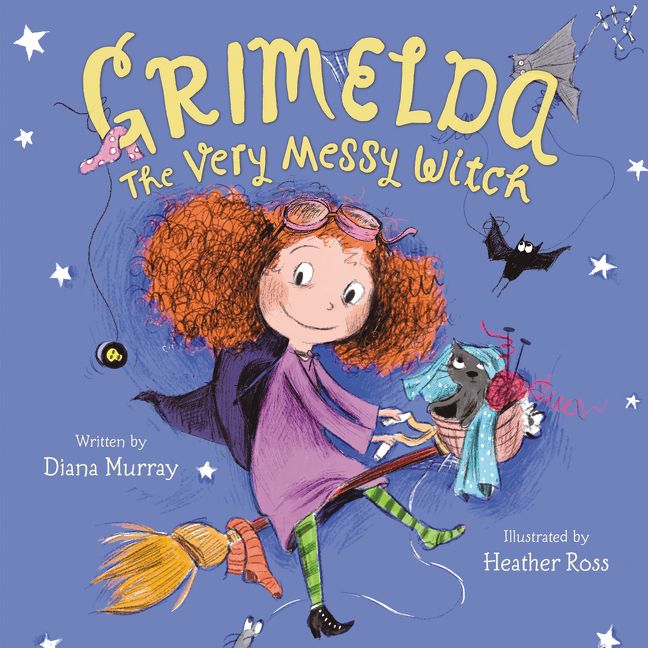 9780062264480
$16.99
Grimelda's house may not be tidy, but it's cozy, and that's just the way she likes it. She also likes pickle pie. There's only one problem—she can't find the main ingredient in her messy house!
Okay, my house may always be a bit of a mess, but NEVER my cooking supplies! This, after all, is my spice rack:
One of them, anyway. Yes, it's alphabetized, why are you even asking?
Grimelda, on the other hand, really needs that pickle root, so after trying everything else, she finally has to resort to...cleaning the house. She finds all manner of neat things she hasn't seen in a long time, scaring up wonderful puns along the way (her ratty clothes have rats peeking out of the pockets - the illustrations are a treasure trove!)
The pickle root, of course, is not found until everything is spic and span, and Grimelda is amazed at how neat everything looks. What does she decide to do about it? Well, you'll just have to read and find out. A silly, sing-songy crowd-pleaser, just right for story times. Plenty of craft and activity extensions - making up spell words, drawing goofy ingredients, or even - gasp - cleaning your room!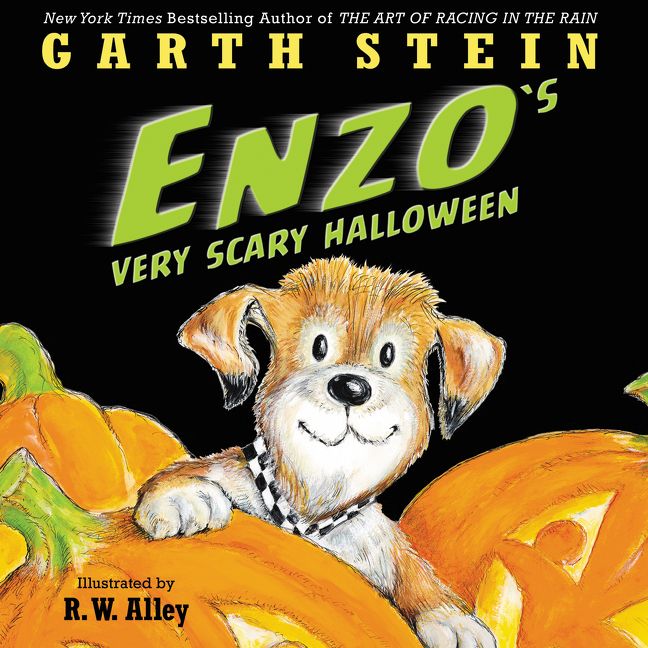 9780062380616
$17.99
When Halloween comes around, Enzo doesn't know what to expect. Jack-o'-lanterns light up the streets, giant spiders weave webs on porches, and ordinary lawns become creepy graveyards while every child and dog transforms into a creature of some kind—including Enzo!
Enzo the dragon is determined to protect fairy princess Zoë from the monsters and goblins in their neighborhood, but when things get a little too scary, his family is there to reassure him that everything is make-believe and only meant to be fun—just like the wonderful trick-or-treat parade that ends this spook-tastic night!
We are not into dressing dogs up in costumes.
Well, okay, but only if it's really cute and it matches ours.
This is one of those picture book series spun off of a popular adult novel/movie. Those usually have mixed results (hello Marley, I see you.) I have mixed feelings about this particular title. While it is meant to be reassuring (Enzo is afraid of the Halloween sights and sounds, but of course ends up having fun), there is much said at the beginning about demons being released into the house - really?? Not the wording I would have chosen - nor is it wording I care to explain to a four-year-old. While the story line in general shows how confusing pretend things can be to a dog or small child, it was a bit too much on the scary side for the intended age group. It will go on the shelves, but not into a story time.
***Neither of these titles has been nominated for
Cybils
yet!