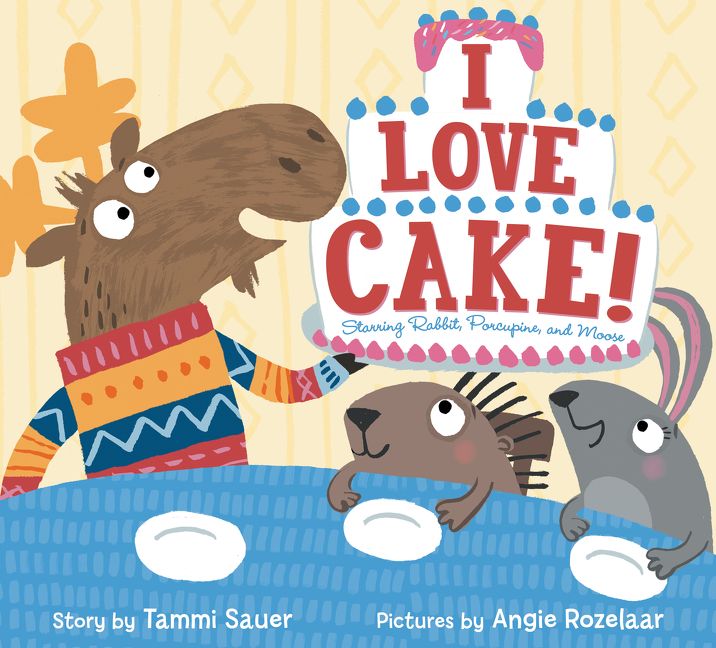 9780062278944
$17.99
In
I Love Cake!
, the first picture book featuring irrepressible Moose, orderly Rabbit, and fun-loving Porcupine, Rabbit plans a fabulous birthday party with fun activities and a delicious cake. Porcupine and Moose come to enjoy Rabbit's big day, but everything goes south when impulsive Moose loses control of his appetite!
The illustrations and dialogue are what make this book stand out. Moose has a somewhat silly sense of humor that kids will enjoy. Sheridan always likes to read the side comments with great expression while I read the main text, and this one is right up her alley! The pictures are simple, but eye-catching and cheery. And, there's cake!
This would have been great to read aloud with the kids while we were waiting for Sheridan's birthday party to start, and that yummy cake was tempting us from the kitchen - next birthday! In the meantime, there are hints that Rabbit, Porcupine and Frog Moose will be back again, so we will be keeping an eye out for their next tale.