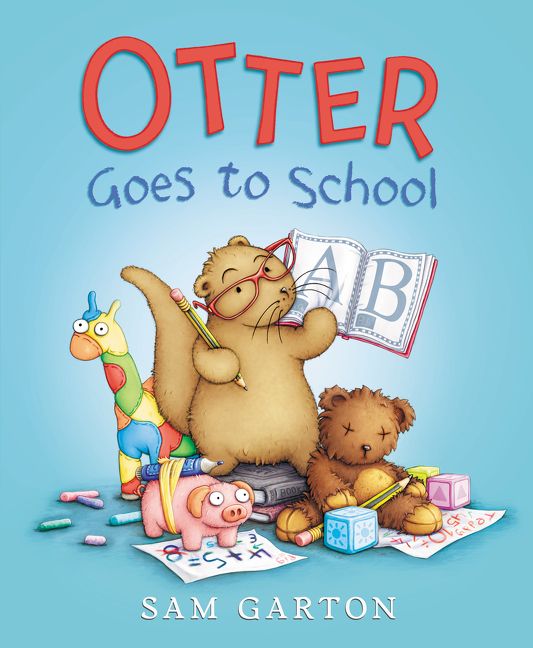 9780062352255
$17.99
Oh, Otter (shaking head fondly). In true Otter style, Otter doesn't actually GO to school, he starts his OWN school. Because, as he says, "I knew a lot of people who weren't nearly as clever as they could be." Things are going swimmingly, with lots of gold stars for everyone, until Teacher Otter realizes Teddy is upset. He doesn't have ANY gold stars, because he isn't good at ANYTHING.
Dramatic self doubt ensues. Parent Teacher conference is called. And all works out just fine in the end, because, of course, it's Otter.
Otter never fails to remind me of my own kiddos, and this one made me chuckle at the way he gets SO into his own imagination that he upsets himself. (Like a certain child who had a fit because someone dumped all her imaginary candy on the floor and refused to pick it up again.) Garton's pictures are both quirky and realistic - who knew you could make a stuffed bear with no eyes look so morose? A crowd pleaser for both kids and adults!

Giving as a gift? Pair it with a big stack of school supplies, of course! Head over to the dollar store and pick up some fun items from the teacher section - desk labels, wall maps and inspirational posters, reward stickers, workbooks, etc. Then be prepared to find yourself one of the students!