Is it Spring yet? No? Sigh.
Springtime, with everything fresh and green, new life popping up everywhere, is my absolute favorite time of the year. Despite the warm weather we have been having, Spring is still a few months away though, so I will have to settle for reading about it!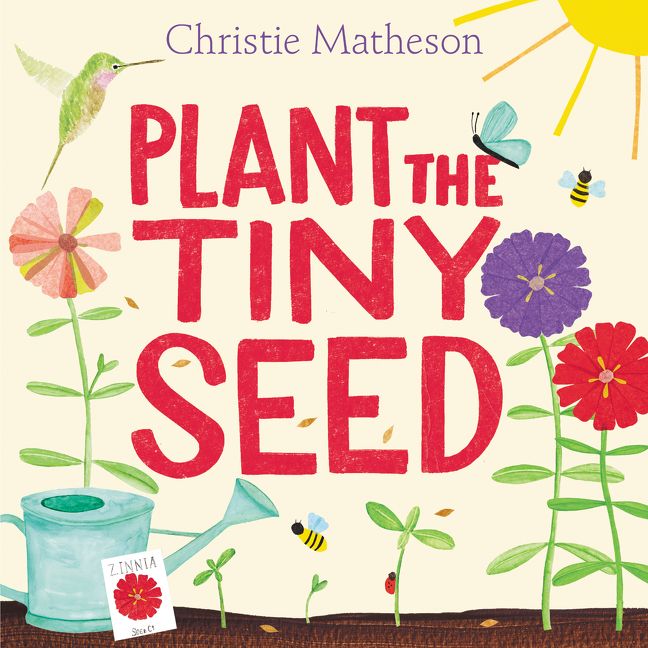 9780062393395
$15.99
The image of the cover illustration above really does not do it justice - while the background is a flat texture, the lettering and pictures are all in a gloss finish, which really makes the hummingbird shimmer! Inside illustrations are simple and brightly colored. Follow the almost life-sized images of the life cycle of a zinnia, complete with a sneaky snail, buzzing bees, and a ladybug hidden on every page. Spare text invites readers to help the flowers grow. Tap the seeds, clap for rain, or shoo away that pesky snail! A page at the end makes sure you know just how to plant and care for zinnias (a good starter plant) at home.
A sure bet for lap time at home, and already on our roster for Spring story times. Be prepared to read it over and over again - we already have!