Continuing our summer suggestions for book and activity pairings: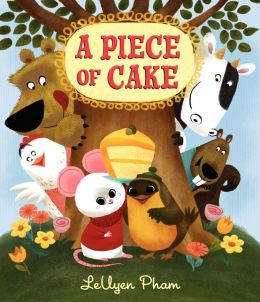 9780061992643
Mouse has baked a special treat for Little Bird's birthday! But delivering it to his friend isn't easy—not when everyone he meets along the way offers to trade something for a piece of cake. . . .
Pham is well-known as both an author and illustrator, with Big Sister, Little Sister being one of our favorite books. Cake, of course, is also one of our favorite things. Thinking outside of the box, though: that's one of our best things of all, and there is plenty of that in this funny and clever story!
Follow-up activity: go on a treasure walk with the kids and see what you can find to bring home, then challenge everyone to come up with at least three ways each found object can be used.
Available in stores May 27.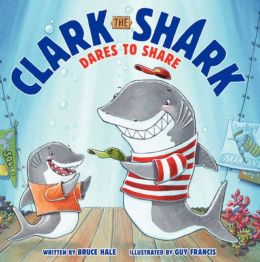 9780062279057
Hip, hop, skiddly-widdly-wop!
Clark the Shark loves learning, but sometimes the lessons are bewildering—especially sharing. Clark shares his funky shark dance with the class, but Mrs. Inkydink tells him he's interrupting. Clark shares his reef hockey skills, but his teammates would rather Clark share the puck.
With a little help from his friends, Clark the Shark discovers how breaking and taking is different from sharing and caring, and that we should all dare to share!
Clark the Shark
is still enjoying school, but still a bit confused about manners. At our house we occasionally need to remind people that "sharing" doesn't mean the other person has to give you whatever they have that you want. Anyone else? If so, this may be another useful tale to...share. A bit cheesy, still, but like we said about the first title, right up the intended audience's alley.
Follow-up activity: bake a cake or other goodies to share! These days you can't bring home-made foods to most schools, but how about a neighbor? A friend who is having a rough week? A local service organization of some sort? I'm sure you can think of someone!
Available in stores now.