We have already had several adults in, looking for ways to work on their kids' reading skills over the summer. I always tell them attitude is 99% of it - if kids want to learn to read, they will learn to read, so the best thing adults can do is keep it fun. These simple books (we call them junior readers at our library) can help build confidence in new readers, and the follow-up activities can help extend the fun.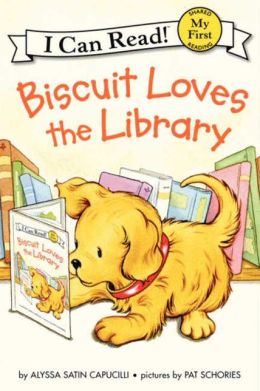 9780061935077
It's Read to a Pet Day at the library! From books to recordings to story-time puppets, there is so much for a little puppy to enjoy—and there are so many friends to see! Then, with the help of the librarian, Biscuit discovers the best activity of them all.
Very basic text, and a simple introduction to the things you may find at your library. After reading, talk with your child about the other things your local library has, and draw pictures of Biscuit discovering those.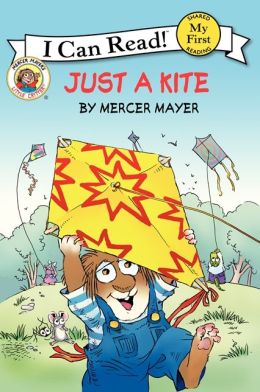 9780062071972
Join Little Critter® in his search for the perfect kite to fly in the Critterville Kite Flying Contest. With a little help from his family, he just might bring home a prize.
Little Critter is always easy to relate to, and I don't even have to say that making/flying a kite is the perfect follow-up activity, do I? If you don't have the materials or space for that, maybe a colorful wind sock with a roll of cardboard or a paper towel tube for the base, and streamers or scraps of fabric to flutter from the bottom.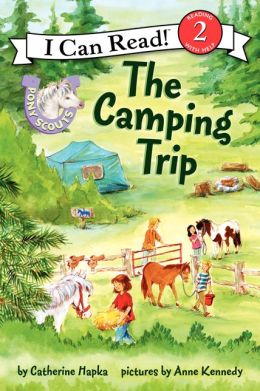 9780062086655
When Meg goes camping for the first time, she doesn't know what to expect. Unprepared for lots of bugs, long walks to the bathroom, and spooky, scary stories, Meg learns that camping is far more than just a slumber party outdoors. . . .
The text of this is a little more difficult, good for a reader just starting to be confident. Again, the follow-up to this one is obvious: camping, whether out in the woods with a tent, or in the living room under a blanket propped on chairs. Just make sure you pack a little better than Meg did!
All 3 available in stores now.