We can never have too many Fancy Nancy books, can we?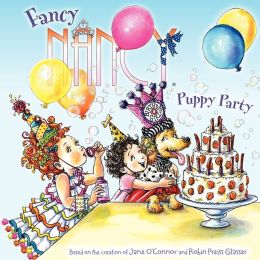 978-006-208-6273
Not at the library, at any rate - especially not as Summer Reading registration approaches!
Birthday parties are loads of fun, and a party for dogs can only be more so, right? Despite the need for one of my favorite fancy words - "pandemonium" - everyone has a great time. We even get a little caution about what dogs shouldn't be eating slipped in with the vocabulary building.
Another fun read-together for Fancy Nancy afficionados (that's a fancy word for "fans"). Just be prepared for your reader to immediately want to plan a party for your pets! And, hey, it's almost summer - time to entertain a bit, anyway!
Thank-you to HarperCollins for the review copy.