Tools are BIG at my house right now. C. has his own toolbox with real carpentry tools - which he mostly uses on rocks and dirt - and S. has a gardening bag with all sorts of tools, real and play. Even L. likes to use the plastic tool set - mostly to hit things (or siblings) with. I knew I had to bring these home as soon as I got them: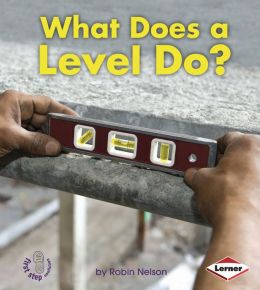 978-076-138-9811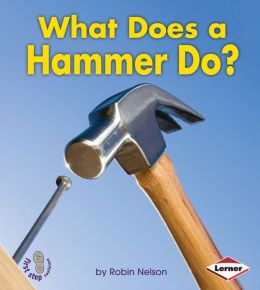 978-076-138-9767
Other titles in the series cover saws, screwdrivers, wrenches, and pliers. These two were an instant hit.
Close-up photographs match the text perfectly, giving readers a very clear understanding of what is meant. Parts of the tool are identified, uses explained, and basic safety is covered. The first part of the book is designed for a beginner to read alone. The last few pages explain the mechanical principals involved - fulcrums for the hammer, why levels are needed - and include more safety tips, a glossary, and a basic index. C. enjoyed reading them out loud to me, and immediately wanted to put his tools to use again:
He was especially excited when one nail went wonky, and he had to pull it out using the claw, just like they showed in the book (I won't accuse him of doing that on purpose, of course.)
A great set for any preschool library, or bundled as a gift for your favorite toolman/tool woman, tucked into their very first toolbox.