We really have been reading for the Summer Reading Program...well, the kids have, anyway...Mom just hasn't had time to post anything about it, let alone read much for herself! These are the picture books I have had to read a million times this week:
E Nedw
Emily is serious. Duck is not. S. is fascinated. A very cute read-aloud, though, so I'm not tired of it. Yet. Lee White's illustrations are adorable, I love the way duck's facial features don't always stay on his face. I imagine it must be hard to give a duck expressions at all, but this is one joyful waterfowl.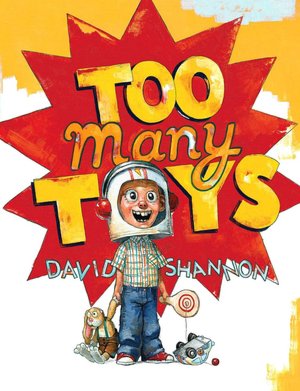 E Shan
This is C.'s current favorite - and it's probably no small coincidence that this is the David Shannon of the "No, David!" books. We had fun tonight with a just-Mommy-and-C story time, comparing the toys Spencer has with the ones C. has. Not to mention all the places they can be found...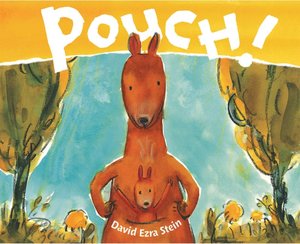 (not at the library yet)
Joey can't resist exploring the world, but it's good to have the safety of mama's pouch to go back to. Very simple and cute, for some reason the kids all think this one is hysterical!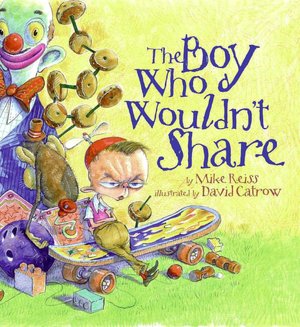 E Reis
You just can't beat David Catrow for facial expressions. Another easy read-aloud that we will be using for story time later this year. The lesson is obvious from the start, but delivered in a humorous, non-heavy-handed way. And there's fudge involved. I feel the need for an extension activity.
These are all 'old' books from the library's collection or ours, but we should have some new titles to share soon - the new fiscal year has begun, and I just finished cataloging the first children's order! If you're local, come check out the new books shelf - but be quick, about half of them checked out this morning!