Thanksgiving does not seem to have as many preschool-appropriate read-alouds as, say, Christmas or Halloween. It also has the handicap of being a historical holiday surrounded by both myths and controversy. These reviews are unapologetically personal - I love going into this season with a focus on thankfulness and good food, but C.'s heritage and my own beliefs make me a little more sensitive to historical and cultural inaccuracies.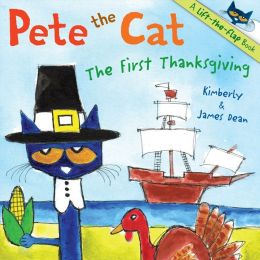 9780062198693
We have a love-hate relationship with Pete the Cat. Loved the first few books by Eric Litwin, hated the subsequent junior readers. This lift-the-flap is, unfortunately, leaning towards the second group. The cover bugged me right away: Pilgrims did not wear buckles on their hats, and they did not dress solely in black and white. The Native Americans (they only get that generic title) did not garden in feathered headdresses (do you pull weeds in your church clothes?) While small children do not need to be inundated with the conflicts between Native American groups and European settlers, a little historical accuracy would be nice. Pete's final comment, "I am thankful for the brave Pilgrims that started this free world,"...um...yeah, not even going to touch that one.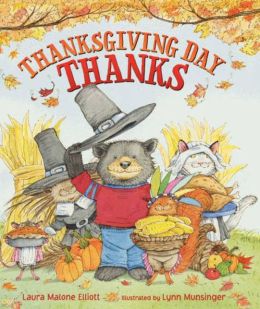 9780060002367
Sigh. Buckles and monochrome and headdresses again. The Wampanoag are at least mentioned by name, with a few tidbits of culture and language, and the only feathers past the front cover are on the turkey. The overall focus is on being thankful, and an author's note includes some less-than-perky details (the reason Squanto knew English is that another group had held him captive), as well as a list of foods that would or would not have been included in the original feast. Munsinger's illustrations are always adorable. This is one I would feel good about reading with my children, and would recommend to any teacher ready to follow up with age-appropriate discussion.
Honestly, my favorite Thanksgiving read-alouds continue to be older titles: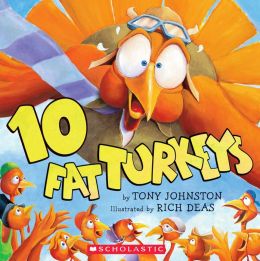 9780439459488
Out of print in hardcover, you can't beat the goofy illustrations and sing-song rhymes of this counting book. Whenever we see wild turkeys on the side of he road, my kids automatically call out, "Gobble gobble wibble-wobble!"
Thanksgiving at the Tappletons' by Maryann Cocca-Leffler is completely out of print, but kids always enjoy the comedy of errors that result in every traditional dish going missing. Again, the focus is on family and being thankful for what we have.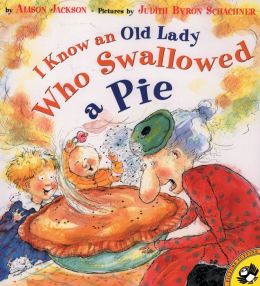 9780525456452
This one is just plain funny, in both text and pictures. I read it every single year, and so far, it is still available in both paper and hardcover! The only problem is, it always leaves me hungry...

What books do you like to read during this season?